x
Create a Reminder

Large Ocean Vibes 3-Wick Candle
Reminder Created
Your reminder has been created!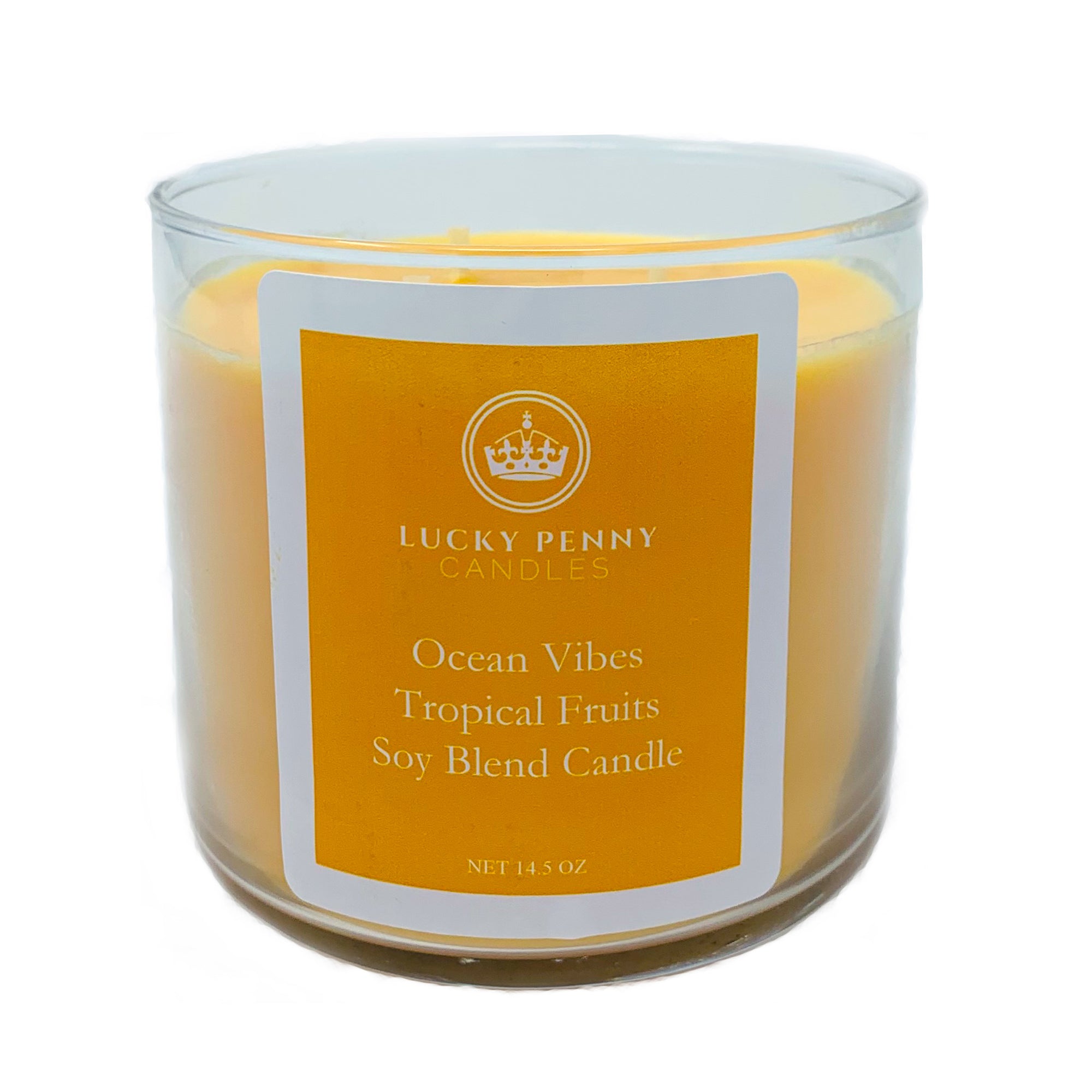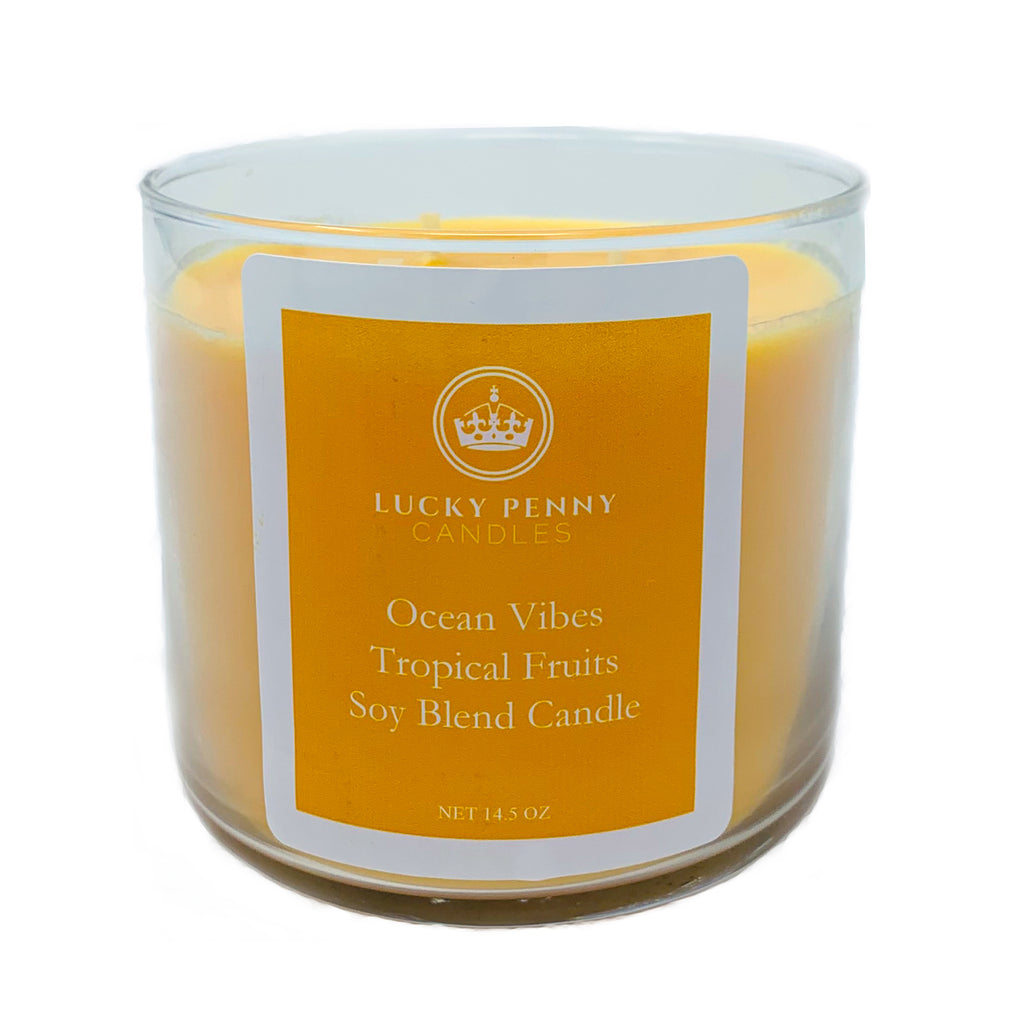 3 Wicks

Size: 14.5oz.

Burn time: Typically burn time is 35+ hours.

Soy blend wax

Premium cotton wicks 100% lead-free

Dimensions: 4.125" D X 3.625" H.

Made in the USA
Grapefruit, Peach and Mango.
Candles are one of the beautiful gifts you can ever give or receive. By applying the following instructions, not only can you get the most out of your candles but keep them in the best shape possible.
Candles burn best in still air, but if you can't prevent draughts, rotate the candle regularly to avoid erratic burning and eventual collapsing of the candle.
Use a candle snuffer to prevent wicks from drifting off-center and avoid wax splashes. That would help increase the candle's burning time. Blowing out the candle is not recommended, as the liquid wax may splatter, and the wick may continue to smoke and glow.
Candles should be kept separated by a minimum of 4 inches to avoid burning problems.
Soy blend wax candles.
Made in the USA.
Our wicks are made of natural cotton free of lead and zinc.
Clean fragrances free from potentially hazardous chemicals.